Experience
Deep Restorative Relaxation
Now, for Free:
This Technique is
Fast, Effective, Safe & Proven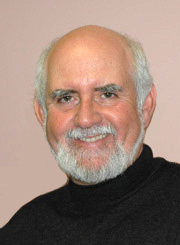 Are you stressed from:

a heavy workload?
tight deadlines?
having a last-minute project(s)?
an overbearing or interfering boss?
personal worries?
time management/procrastination?
having difficult coworkers?

being asked to do things outside your area of expertise?
financial worries?
managing the home and family?
going home for the holidays?

Then you deserve a break and here it is. My gift to you.
Sit back and enjoy this free hypnosis relaxation recording. Discover within 10 short minutes what it is like to experience deep rejuvenating relaxation. It can't change the outside world but it can help you regain your perspective on life and the energy you need to cope with it.
You have everything to gain and nothing to lose. Stress IS a literally a killer and makes you very unproductive. Now you can do something about it; right now.
Before you start, remember the true facts about Hypnosis:
I lead you into this perfectly natural state. You allow yourself to enter it only by agreeing to follow my instructions.
You can not get stuck in Hypnosis - no more than you would ever get stuck in any other state of consciousness like sleeping or day dreaming.
No one can make you do anything you fundamentally do not want to do just because you are in Hypnosis (that's the Hollywood or stage hypnotist's myth about Hypnosis).

Do you want to do Hypnosis for relaxation with me now?
Good, then settle back in your chair, have your speakers or headphones on and press the audio button below.

Ready to download this MP3 Relaxation file for FREE?

Load it on to your Mp3 player or burn it to a CD. Use it any time any where that it is safe to relax for 10 minutes. Far more powerful than a smoke or coffee break! Just the thing to wind down your day with or to re-energize yourself when you still have to keep going. PLUS...Receive my Hypnosis and a Better You Newsletter for tips, techniques and Hypnotic Happenings!
for FREE.
Just let me know how to reach you (I assure you any info will not be passed on to any other party) and you will immediately receive directions for downloading the MP3. The whole thing only takes a couple of minutes and you get to go on relaxing to the recording forever.

Relax and enjoy!



Do you know someone who needs help in learning to relax?


---
If not now, when?
If not here, where?
---