Hypnosis Works:


Here's How To Make It
Work For You
Plus Montreal Hypnosis Information
Use the information and proven, safe free resources on this site to:
Finally gain relief from chronic pain,
Break that bad habit,

Lose weight without dieting,

Quit smoking forever,

Really increase your self-confidence,

Get over a relationship,

Experience abundance in your life,

Eliminate an irrational fear.....
Time and time again Hypnosis makes the difference between success or failure in people's lives.  This no matter how many times they may have tried to make a change before.
I know this to be true not only from the 6000+ research articles now available on Hypnosis but as someone who guides people how to use Hypnosis effectively to improve their lives every day at my Montreal office.

You are also free to benefit from the content and downloads of this site to:
Control IBS symptoms,
Improve your career or business performance,
Ease worry and social anxiety,

Manage stress,

Raise your school grades and pass exams,

Control allergies,

Overcome unexplained infertility,

Conquer impotency,

Improve your sports performance, and more....
Hello and Welcome to www.ask-the-hypnotist.com!
One Minute Video Introduction
Imagine your life after you've made the change you want.
My name is Stephen Gruber. I am a Clinical Hypnotist and specialist in helping people succeed. My practice is in Montreal and I serve the global community through this web site.
Use this site to:
Discover loads of practical Hypnosis information and useful resources to help you to succeed. All are based on my years of practical experience of what works and what does not.
Take advantage of an "insider's" wide knowledge to get your Hypnosis question answered freely .
Find out about the Hypnosis sessions and services offered in Montreal.
Learn and use self-hypnosis for free. Learn about downloading the free self hypnosis mp3 here.
---
"Hypnosis has gained credibility in the past five years because of research using the latest brain-imaging technology... Studies show Hypnosis relieve a multitude of disorders.."

Business Week, 2/04
---


Public awareness of the positive benefits of Hypnosis is growing. Recently articles on it have appeared in a wide range of magazines and newspapers such as Newsweek, Business Week, the New York Times, and Scientific American.
However, a lot of hype and misleading Hypnosis information is still found on the internet and in the media. Based on my day in day out experience of working with people to make changes in their lives that they had previously given up hope of doing I will provide you with a clear and realistic understanding of what you can achieve with Hypnosis and Hypnotherapy and how you can achieve it.
---
"The purpose of Hypnosis as a therapeutic technique is to help you understand and gain more control over your behaviour, emotions or physical well-being"
The Mayo Clinic 12/03
---
Montreal Hypnosis Information & Services
Both individual and small group sessions are offered through my Montreal Hypnosis practice.
Services are offered in a caring, confidential environment at the Queen Elizabeth Health Complex (phone 514-484-7071) next to the Vendome Metro Station. Parking is available opposite the Health Complex. You may find out more about these services here, or take the virtual hypnosis office tour here.
Hypnosis Quiz
Do you want to sort out the facts from the fiction? Is it true that you can get stuck in Hypnosis? That you personally will never be able to be hypnotized? To find out, take the Hypnosis Quiz. Discover if what you've heard about Hypnosis is true or just one of the many myths created by Hollywood and Stage Hypnotists!
Self Help Custom Hypnosis Mp3
Those who can't make it to Montreal, do not have local access to a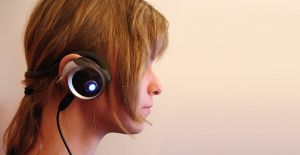 competent Consulting Hypnotist or prefer to use hypnosis at home can benefit from a custom hypnosis mp3 that I produce. You may have a free consultation for an mp3 here.




So again, a warm welcome to the site - and a sincere wish for your success with the particular challenge you want to take on. I know Hypnosis can make the difference for you this time; my goal is to help you find out how.
Stephen Gruber, MA

Consulting Hypnotist
---
If not now, when?
If not here, where?
---
Stephen provides Hypnosis services to people from all Montreal communities and beyond including: Ahuntsic, Baie d'Urfe, Beaconsfield, Brossard, Chateaugauy, Cotes Des Neiges (CDN), Cote Saint Luc (CSL), Dorval, Greenfield Park, Hudson, Ile Perrot, Ile Bizard, Kirkland, Le Plateau, Lachine, LaSalle, Laval, Longueuil, Mile End, Mont Royal, Mcmasterville, Mont St Hilaire, Montreal West, Notre Dame des Graces (NDG), Ormstown, Outremont, Pierrefonds, Pointe Claire, Point St Charles, Roxboro, Ville Saint Laurent, Vaudreuil, Verdun, Sainte Anne de Bellevue, Senneville, Saint Leonard, Saint Michel, and Westmount.
Content by Stephen Gruber