Hypnosis London Ontario
Gilles Bernard
Weight Loss, Quit Smoking,
Anxiety, Sleep and more...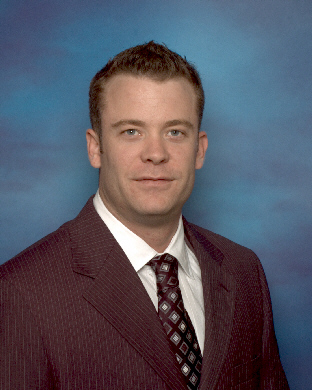 London Ontario Hypnotist Gilles Bernard is helping people lose weight, quit smoking, manage their stress, sleep better and a lot more.  All this starting from an interest in hypnosis generated by seeing a stage show while in high school.  Read on to find out more about how Gilles is helping the people of London Ontario.
Gilles, could you briefly introduce yourself to our readers please

My name is Gilles Bernard and from London, ON Canada. I have been practicing Hypnotherapy for over 10 years.
What first attracted you to work in Hypnosis?
My first experience in Hypnosis was at an assembly in high school when a hypnotist came to my school and one of my good friend went up there to be hypnotized. Seeing him act out skits and doing things out of character was quite an interest to me.
Have you experienced any personal benefits from using hypnosis for yourself that you would care to share with our readers?
Stop Smoking
Removed anxiety
Improved Public speaking
What was the most helpful training you experienced to become a hypnotist? 

Some of the best training for me was being hypnotized by other professionals and working through my own issues with another hypnotist.
What issues do your clients typically come to you for help with. Do you specialize in helping people with certain issues?
Stop Smoking

Weight Loss

Stress Management

Fears/Phobias

Addiction

Self esteem

Anxiety
Do you find any particular phase of your hypnosis work to be of special interest to you?

One on One regression therapy is the most effective for me. It allows me to get to the root of someone's issues.
What is the most frequent misunderstanding about hypnosis that you encounter with clients or the public?
What it actually feels like to be hypnotized. Most people come in with the expectation that they will be asleep, can't remember and that they are out of control.
As we both know, Hypnosis is a healing and helping modality has existed for hundreds of years now. However, it is more widely known and accepted in some areas than in others. How would you rate the public acceptance of hypnosis/hypnotherapy in your region?
The general public's understanding of hypnosis is still widely misunderstood. Although it is becoming more and more accepted as most people have heard of someone or know someone who has been hypnotized and has received benefits from it.
What would your favourite book on hypnosis be that you would recommend to others?
Dave Elman, Hypnotherapy.
Thank you Gilles.  Is there anything else you would like to add before we close?

When the general public tends to hear the word "Hypnosis or Hypnotist, its usually responded with fear (something to be afraid of).  However, Hypnosis is a powerful tool that will help someone  obtain rapid change that in most cases can be long-lasting  and permanent.  
I would encourage anyone reading this to explore the possibilities what Hypnosis can do for you.
You can contact Gilles at his website http://londonhypnotherapycentre.ca

Like what you have found here?  Please share the ideas by clicking on the link(s) below. Friends will  thank you!

Return from Hypnosis London Ontario to Weight Loss

---
If not now -when?
If not here - where?

---