About Stephen Gruber, M.A.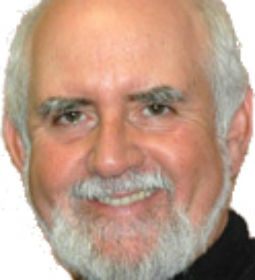 Stephen Gruber is a Consulting Hypnotist specializing in relieving the profound stress, worry and anxieties that many people suffer from in their work place, school and personal lives.  As a result of successfully managing their stress clients can then:
Change dysfunctional behaviours and habits (overeating,  smoking, nail biting, hair pulling etc.),
Improve their health (manage stress, IBS, sleep well, lower blood pressure, headaches, fertility etc.)
Remove irrational fears and worries (public speaking, flying, driving, examinations etc.) and to
Achieve their most important goals in life (career, sports, school, financial, relationships etc.).
He is also an educator, and author on hypnosis and developer of the effective RRI System for Success.
Stephen's approach to Hypnosis interventions is evidence based combined with years of practical clinical experience.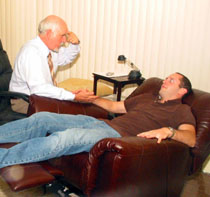 Stephen has given thousands of successful in person hypnosis sessions over the years as the consulting hypnotist at the Queen Elizabeth Health Complex in Montreal, Canada.

He is currently not taking on any new clients for one to one hypnosis sessions.  He is however teaching people how to achieve success using the power of self hypnosis.
He does this in several ways including:
Providing free full hypnosis video sessions and teaching self hypnosis for all through his Stress management  mp3  with email coaching, and
Developing powerful and unique Custom hypnosis mp3s  for individual clients upon request.
40 + Years Hypnosis Experience
Stephen's interest in hypnosis extends over 40 years from when he took his first training in the field. He first used hypnosis to turn his own flagging academic career into a very successful one to the graduate level. obtaining a B.Sc with Honours from McGill U and an MA from Concordia U in Montreal. He continues to use self- hypnosis to this day to achieve his personal and professional goals in life.
His training in hypnosis includes professional programs taken in both Canada and the USA.

His passion for learning and helping people become the best that they can be is reflected in his receiving the Quebec Association for Adult Learning's Outstanding Achievement Award for his promotion of Life Long Learning in that province.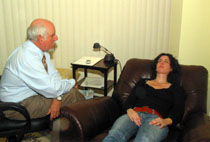 Stephen believes in the value of volunteer service. He has served on the Boards of national non-profit organizations and currently volunteers his time in local organizations, including as Commander of the local Canadian Coast Guard Auxiliary unit based where he lives.

He has had wide professional experience in training and leading workshops in India, Africa, Europe and across Northern and Southern Canada. As a result of this experience, Stephen works effectively with groups of people in corporate and other organizational settings and with individuals from a wide range of cultures and backgrounds. His hypnosis clients are drawn from all age groups, cultures and walks of life.

If you are wondering if hypnosis could help you or have a question about hypnosis send it to Stephen for an answer below.

Content by
Stephen Gruber