Hypnosis Charlotte NC

Bree Johnson
Weight Loss, Stop Smoking Sleep,
Anxiety and More...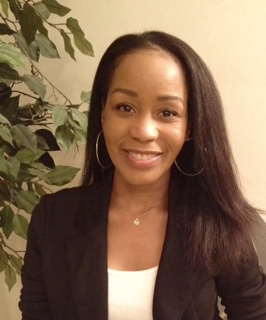 Charlotte NC Consulting Hypnotist Bree Johnson
Charlotte NC Consulting Hypnotist Bree Johnson brings two decades of Health Care experience to her hypnosis practice.  Learn more about Bree in this interview and discover how her previous experience benefits her hypnosis clients in many ways.

Bree, could you briefly introduce yourself to our readers please.
Hi, I'm Bree Johnson, I've been active in the field of healing for over 20 years; working as a nurse and as a clinical consultant for a major HIT (Healthcare Information Technology) company in Charlotte, North Carolina, until I decided to explore my passion for helping people overcome their problems.
I became a NGH certified Consulting Hypnotist in 2012 and founded Elevate Hypnosis, LLC in 2103 and have been in private practice helping people in Charlotte and the surrounding areas resolve unwanted negative behaviors/habits and overcome and manage other challenges through the power of hypnosis ever since.
My main site that I can always be reached at is: elevatehypnosis.com  or 704.336.9356.
What first attracted you to work in Hypnosis?
I underwent hypnosis years ago for a skin condition and received great results, this led me to delve deeper into hypnosis research along with other areas of study dealing with the mind and its capabilities.
Have you experienced any personal benefits from using hypnosis for yourself that you would care to share with our readers?
A few years ago a colleague suggested hypnosis after a friend and I returned from vacation with an stubborn skin rash that would not go away despite repeated doctor visits along with prescription creams and lotions. Both of us underwent hypnosis and within 24 hours the rash was gone and did not return. I was convinced and intrigued, so I began studying hypnosis and I never stopped!
What was the most helpful training you experienced to become a hypnotist?  What made it helpful?

The most helpful training I've experienced and developed has been the art and science of effective listening. I've found that through attentive listening to the needs and concerns of my clients and prospective clients, I'm helped tremendously in uncovering root causes to many unwanted negative behaviors and challenges, usually within the first telephone conversation I have with a client.
What issues do your clients typically come to you for help with. Do you specialize in helping people with certain issues?
Most of my clients usually consult with me to help resolve unwanted negative behavior patterns ranging from nail biting to porn addiction.
I also help many of my clients overcome and manage other various challenges such as increased confidence, public speaking and sleep issues. As a matter fact, I was recently contacted by a TV production company filming a pilot for a TV series on A&E featuring people dealing with sleep disorders.
The producers were seeking a hypnotherapist's assistance with the person they were filming that was suffering from night terrors and sleep walking. Needless to say, the benefits of hypnosis can be used for countless challenges and you never know who will reach out to you for help, which makes what I do so rewarding!
Do you find any particular phase of your hypnosis work to be
of special interest to you? 
I honestly enjoy most aspects of my hypnosis work, but I would have to say I thoroughly enjoy creating customized program scripts for my clients.
I conduct a very comprehensive intake with my clients which enables me to laser focus in on their key strengths, motivations as well as potential challenges, identify their desired outcome and then fuse these together with powerful result oriented suggestions, individually structured based on the specific challenges of my clients.
Bree, I know that you had extensive nursing and other medical experience before you came to hypnosis.  In what ways has this influenced your hypnosis practice?
My medical experience gained from over 20 yrs of working as a nurse in NY and 8 yrs as a Clinical Consultant for a major HIT (Healthcare Information Technology) here in Charlotte, North Carolina has afforded me tremendous knowledge of the anatomy and physiology of the human body.
But what I have learn foremost after over 20 years of working closely with thousands of patients and clients is the ability to infuse my medical knowledge with the natural power of hypnosis to support transformational leaps in overcoming multiple challenges for my clients.
I've had the opportunity to witness first hand, as the mind and body work together in agreement and harmony positive results occur that can increase an individual's health, productivity and general well-being easily and naturally.
What is the most frequent misunderstanding about hypnosis that you encounter with clients or the public?
The most frequent misconception about hypnosis I encounter in my practice and in public that I'm always happy to dispel is that your mind is "taken over" while under hypnosis. Most people are relieved when I tell them that during hypnosis they are in total control and cannot be made to do anything they would not normally do.
As we both know, Hypnosis as a healing and helping modality has existed for hundreds of years now. However, it is more widely known and accepted in some areas than in others. How would you rate the public acceptance of hypnosis/hypnotherapy in your region?
Over the past few years, most of us have started to see more and more people begin to explore more natural alternative treatments options in order to resolve many physical and mental health conditions and in my experience, Charlotte, North Carolina is no exception.
In addition to the massive amounts of information made available online many of my clients come to me are already quite knowledgeable and open about hypnosis. We have been seeing a growing body of scientific research supporting the use of hypnosis and its benefits, which is why I foresee hypnosis and other natural treatments begin to become the first choice option instead of the last resort option for many.
What would your favourite book on hypnosis be that you would recommend to others?
I've read several books on hypnosis over the years and I'd have to say Reframing by Richard Bandler and John Grinder is one of my older favorites. I found it to be tremendously helpful in enhancing communication with my clients; it enabled me to help my clients change negative perceptions and reframe them into positive more empowering ones usually starting with our first phone conversation.
Is there anything else that you would like to expand upon or add that we have not covered?
I'd have to say with all my medical and hypnotherapy experience, above all, I believe I've been given the gift of being able to see the best in people; seeing beyond their fears, obstacles, limitations and challenges into what can be their true potential. 
As a result, I strive to treat people as though they are capable of stepping into that potential with the belief that they can and will be able to overcome their past conditioning and live the life they were born to live and I believe people want to be around people who believe in them.
Thank you Bree for spending time with us here.  We wish you continued success with the tremendous hypnosis help you are giving the people of Charlotte!

Like what you have found here?  Please share the ideas by clicking on the link(s) below. Friends will  thank you!

Return from Hypnosis Charlotte NC Bree Johnson to Weight Loss Hypnosis here.