Hypnosis Indianapolis IN

Tim Shurr MA
Weight Loss, Quit Smoking, Manage Stress, Confidence, Motivation and more...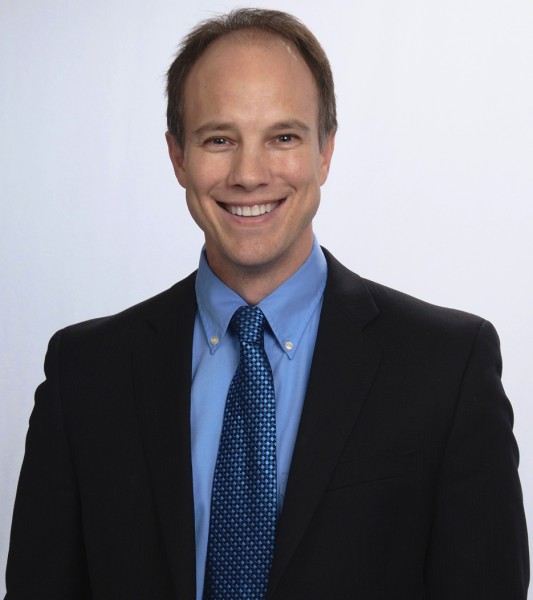 Indianapolis Consulting Hypnotist Tim Shurr certainly is helping many people successfully address their weight loss, smoking and fear related issues.  However, he is best known locally and nationally for his work with people on building their Confidence and Motivation. 
His reputation extends way beyond Indianapolis thanks to his other Hypnosis related activities such as author and trainer, his regular TV appearances and as a public speaker.  After discovering his book "The Cure for Self Sabotage" I was very interested to find out more about Tim and his hypnosis work in this interview and I am confident you will find it of interest too!

Tim, could you briefly introduce yourself to our readers please.

I opened my first hypnotism practice in 1995 after receiving my master's degree with a concentration in clinical and group psychology. Over the last 20 years, I operated a successful chain of hypnosis practices and a school (Hypnotism Academy Of Indiana) in Indiana, facilitated hypnosis seminars throughout the country, helped hypnotists around the world to grow their hypnosis practices, and then took my programs into corporate America.
Now I consult for several Fortune 500 companies, contribute regularly to Indy's morning TV talk show (Motivation Monday's, Indy Style – WISH TV), and am currently planning to launch nationwide personal development programs.
Tim, you have authored an excellent e-book that teaches people how to deal with the ways in which they sabotage themselves (The Cure for Self Sabotage). What do you find is one of the worst ways in which people inflict self sabotage on themselves when it comes to achieving their goals and briefly, how can hypnosis help with that?
Thanks for the compliment! The biggest self-sabotage is focusing more on what you don't want than on what you actually desire. Because of fear, insecurity, and a culture that thrives on conflict, people put much more emphasis on what they are trying to avoid (perceived pain), and thus, end up creating more of it.
For instance, if you only think about being in debt or getting out of debt, your mind dwells on debt and you end up with more! It's much wiser to dwell on what you do want and how to get it! Of course, that means you have to know what you actually want, and I find most are unclear about that as well.
Hypnosis can be used to "re-train the brain" to focus more on winning the game of life, rather than constantly trying not to lose! Updating self-limiting beliefs, reframing old references, and using neuro-linguistic strategies like role modeling and anchoring states of excellence are all useful tools for self-empowerment.
Have you experienced any personal benefits from using hypnosis for yourself that you would care to share with our readers?
My first success with hypnosis occurred when I was 22 years old. I took a hypnotism certification course and the instructor cured my horrible nail biting problem.
Since then, I've used it to significantly reduce my own insecurity, challenges with anxiety, and fears of public speaking. I'm a firm believer in the power of the mind and after studying and practicing hypnotism for 27 years, I still believe in the incredible benefits of hypnosis.
It absolutely works, just perhaps not in the way most people think. It's not a magic state of mind. Rather, the magic happens when you work with someone whose in a hypnotic state of mind!
Tim, your clients speak highly of the help that you give them through your hypnosis practice. What issues do your clients typically come to you for help with?
Our top three requests are weight loss, smoking cessation, and relief from fear (worry, procrastination, sports injury, phobia, test anxiety, etc.)
Of course, regardless of what they come in for, I end up teaching the same things. I call it the 4 Pillars Of Change.
Improve Beliefs

Reprogram Conditioned Responses

Provide New Coping Skills

Create Supportive (Reinforcing) Environment.
Do you specialize in helping people with certain issues?
I'm most well known for helping people with confidence and motivation. If you can help in those two areas, you'll become very successful in deed!
From a hypnotist's point of view, can you tell us about some of the teachers who have influenced your approach to hypnosis the most?
There were four hypnotists who have influenced me the most over the years.
Gisella Zuskowski,
Don Kahl,
Robert Otto, and
Scott McFall.
Gisella was the first to open my eyes to the profession. Her course was a mind-blowing experience!
Don brought me into the world of mass group hypnosis presentations and the power of being authoritative from the stage.
Robert demonstrated the power of affirmations and self-belief.
Yet, my greatest teacher and mentor was Scott McFall. I've learned and grown more from him than anyone else, except perhaps my wife. His masterful ability to "read people" and push them farther than they ever thought possible is still unmatched. To him, I owe a lot.
Do you find any particular phase of your hypnosis work to be of special interest to you?
I enjoy quickly reading and shifting people's perspectives in front of a live audience. The surprise and awe of the audience and the magic transformation in the volunteer lights me up. An energy surges throughout the room, and in those moments, anything is possible!
What are the three most important bits of advice would you give a client before their first session of hypnosis?
Expect that it's going to work.
Fully cooperate with your hypnotist (go with the flow.)
After the session, practice what you've learned.
If you could give potential and beginning hypnotists at least one piece of advice, what would it be?
Work on improving yourself as much as you work on growing your business.
Learn how to become more others-focused than self-sorted, and if you're not sure what that means, make it your goal to find out! That shift in understanding was the secret to my eventual success.
What is the most frequent misunderstanding about hypnosis that you encounter with clients or the public?
Many of the old misconceptions have faded away, thank goodness. The only one I really encounter anymore is the idea that people are going to be "put under" and simply programmed like a robot to do whatever the hypnotist says.
This misconception has remained because of TV programs and stage hypnosis shows. Yet, it's also because that's what people want to believe. Humans are always looking for the "magic pill."
As we both know, Hypnosis as a healing and helping modality has existed for hundreds of years now. However, it is more widely known and accepted in some areas than in others. How would you rate the public acceptance of hypnosis in Indianapolis
Most are very open to the idea. I receive many doctor referrals, I've had pastors and bishops come in, and more people are intrigued by the fact that I'm a hypnotist than turned off.
What would your favourite book on hypnosis be that you would recommend to others?
My favorite hypnosis books is entitled, Hypnosis for Change by Josie Hadley and Carol Staudacher. I also recommend The Wizard Within by Al Krazner
Is there anything else that you would like to expand upon or add that we have not covered?
I have a few online training courses that are highly beneficial for new and seasoned hypnotherapists. Basic and Advanced Hypnotism Skills and Basic/Advanced Neuro-Linguistics online training courses. You will find them all at http://www.indyhypnosis.com/shop This courses not only teach the latest in peak performance technology, they also equip you with powerful insights for growing a thriving hypnosis practice and speaking career!
Looking For Hypnosis Help?
Ask Consulting Hypnotist Stephen Gruber of Ask-the-Hypnotist.com about hypnosis here.  He will answer your questions and guide you.

Return from Tim Shurr Hypnosis Indianopolis to Home page here.