---
Tap here to claim 4 free hypnosis mp3s to relieve your workplace stress.
---
Do You Know How To Really Stop
Killer Workplace Stress?
Learn here how to overcome killer stress at work so that you can live a much more:
Happier,
Healthier, and
Successful life.
Stress levels of people at work are higher than ever. And the damage this stress is causing you has never been greater.
People with workplace stress are:
Suffering from burnout and lost wages,
Performing poorly and losing thier jobs,
Getting hooked on medications, and
Suffering ruined relationships at home.
I know how this stress feels and what to do about it, having worked as a project leader and partner in a 40 person international consulting firm for more than a decade.
Articles in the media give tips on how to handle this stress: Breath slowly, get a massage, live in the present, the list goes on......
But the stressful feelings soon return. And the damage they do to your health, productivity and happiness goes on building up within you.
Job Stress Question
The big question is, Is there something you can really do to easily reduce and finally eliminate these stressful feelings permanently?
If you could, you would soon experience a massive improvement in your:
Health,
Energy levels,
Productivity, and
Happiness.
Well, there is something you can do to banish workplace stress and all its harmful effects.
And, the good news is that it is free and involves no drugs of any kind!
Stress and Beliefs
The truth is that 99% of work place stress results from our internal mental perceptions of what's happening in the workplace, not the work place situation itself.
Yes,
Mean bosses,
Staggering work loads,
Unpleasant work colleagues,
Challenging jobs
all do exist, and that presentation may have to be given!
However, the amount of stress that they are going to cause you depends very much on how you perceive these situations. On how well you think you can deal with them.
You can tell it is not really the situation itself causing the stress when you think about it for a moment. What stresses one person does not necessarily stress another. This is because we all perceive the situation differently and thus have a different emotional reaction to it.
And your perceptions of how well you can handle whatever appears to be causing you stress are the result of belief patterns built up over your life time. No amount of slow breathing or massages will change those beliefs. That is why the stress never seems to really go away.
Some times the belief patterns are helpful, sometimes they drive you into an alley of despair, helplessness and inaction. These beliefs often literally block you from coming up with good solutions or decisions that you are in fact quite capable of.
Change Workplace Stress Beliefs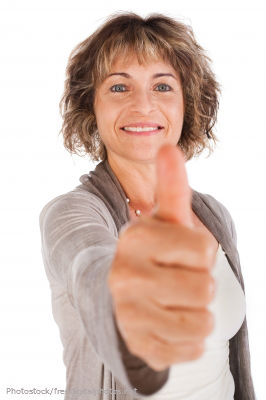 But here is the thing. You can wipe out all the unhelpful beliefs you have been carrying around for so long.
The beliefs that cause the harmful negative self talk that goes on in your head. The self talk that blocks you from feeling in control, from taking the right decisions and actions. Decisions and actions that if taken would result in you feeling:
Calm,
In control, and
Achieving success.
How can you feel this way and experience these great results?
Stressed people are finding great relief by using the 4 Step Self Hypnosis Challenge for Success program. Participants receive 4 free hypnosis mp3s that guide them through a simple, effective and safe process. The process coaches you to:
Release

 Past Negative Programming,

Restore

 Your Natural Self Confidence,

Promote

 Clear Thinking, and Success
at the subconscious level.
A new brighter future can be yours.  Let me know where to send the free hypnosis mp3s to below because you can start relieving your job stress and becoming more productive today.

---
If not now -when?
If not here - where?

---
Return from Workplace Stress to 4 Step Hypnosis Challenge
---
If not now -when?
If not here - where?

---